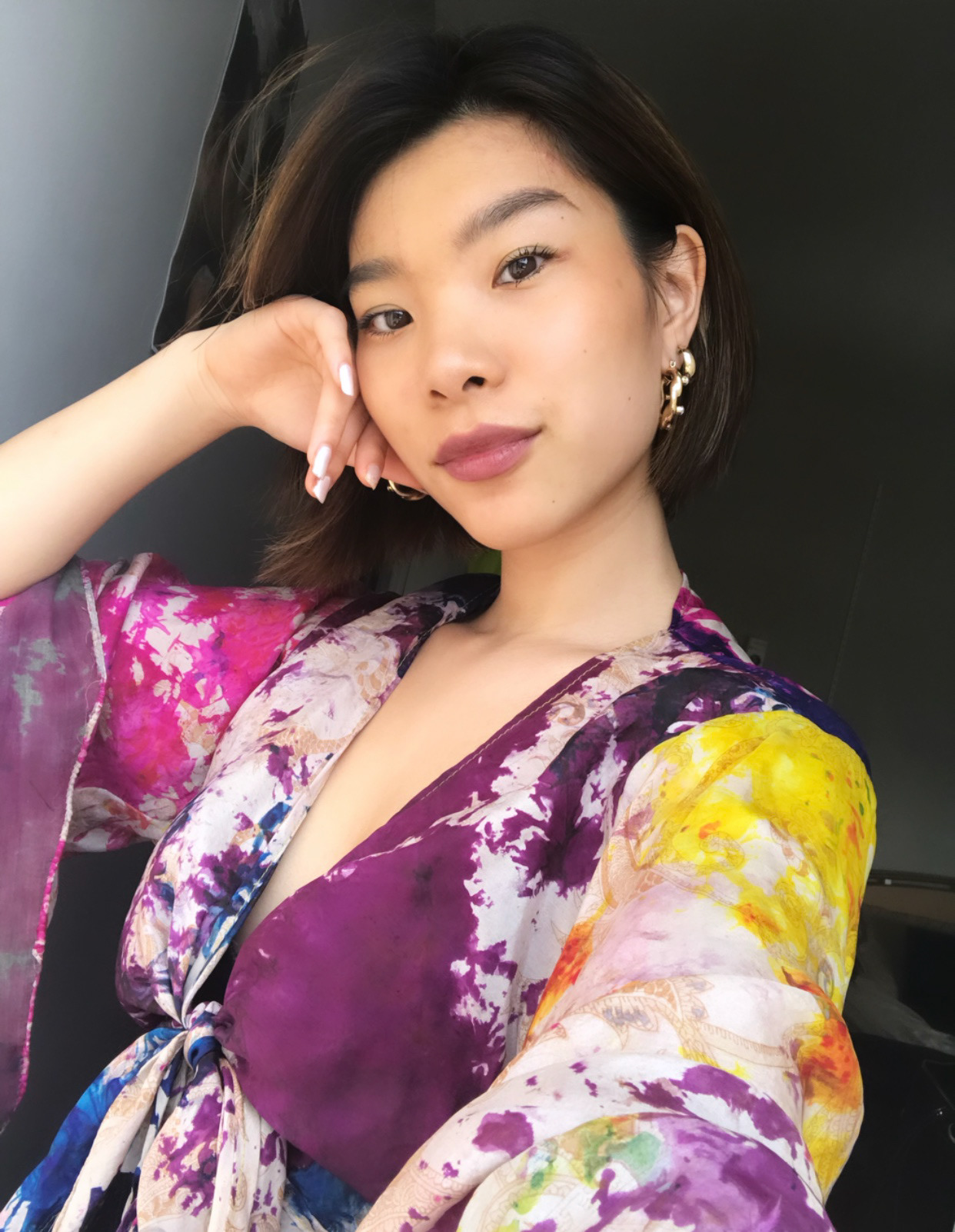 Hanami Itagaki is a Japanese graphic designer and lifestyle designer currently based in San Francisco. She was born with synesthesia, a neurological condition of processing information by combining multiple senses, so she sees music, tastes, personal colors for individuals. Therefore, art has always been her way to express the world she facilitates. Ten years of experience in Japanese calligraphy and self-taught business marketing have widened her perspective, and have hugely influenced her interest in design. Gaining her color coordinator certificate during high school increased her confidence in the field of design, and she became to be in charge of designing logos, brochures, and flags for school events, and she currently works as a designer at byFood and Table Cross Inc.
Since teaching herself business, marketing, visual branding, and graphic design at the age of 17, Hanami builds her own concept to convey people through her art. She has experience in organizing seminar events with an official coach of the Tony Robbins organization, and she presented concepts she created in the form of a collaborative lecture in the main city of Kansai, Osaka. The concept is called "self-designing", the idea that all aspects of life can be consciously designed by yourself with your own colors.
Hanami loves to spread her life concept and positive energy to the audience by combining the skills she possesses, and her ultimate goal is to be a connector of the different worlds through visual communications. Hanami's curiosity to learn new aspects and possibilities for design never end,  and she now plans to create a creative life styling community called "Blossom" as a means to accomplish her goal in the future.